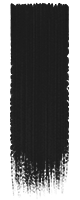 Privacy policy
ONEPICTURE is an application (hereinafter referred to as "ONEPICTURE App") of wag it GmbH (hereinafter referred to as "WAGIT"). We take the protection of your data very seriously and would like to explain to you which data we gather and for what purpose we use it. By consenting to the data privacy statement below you are agreeing that WAGIT may gather, process and use your personal data in compliance with the data privacy acts and the following provisions.
1. Subject of this data privacy statement
This data privacy statement applies to all services of WAGIT, which are in particular provided via the ONEPICTURE app or the ONEPICTURE website. The data privacy statement regulates how we handle your personal data.
2. Gathering and using data and transmitting it to third parties
We gather and use data in order to enable you to use our range of services on offer.
a. Registration
The registration to use the ONEPICTURE App is carried out via Facebook Login. You will be forwarded to Facebook, where you can login with your credentials and grant the ONEPICTURE App permission to access your public profile, your email, and the list of your friends. Once your gave these permissions to the ONEPICTURE App, Facebook will share your public profile, your email-address, and your list of friends with WAGIT, and you will be able to use the ONEPICTURE App. We use this data to make signing up to use the ONEPICTURE App as easy as possible, and to notify you when your friends share pictures. You can revoke the granted permissions in the settings of your facebook account. For more information on Facebook login and the privacy settings, you can visit Facebook's terms of service and privacy policy.
b. Authorisations to access system functions of your smartphone obtained by the ONEPICTURE app
Retrieve network status. Full Internet access: Enables the transmission of the data required to operate the ONEPICTURE app for server-side evaluation.
Push notifications: Transmission of information on the ONEPICTURE App, including status information, such as new images, and comments.
Taking pictures.
Modifying or deleting USB memory content, reading USB memory content.
c. Data gathered in connection with the use of the ONEPICTURE app
The data gathered includes the user input entered into the ONEPICTURE app, e.g. when you register, or comment on an image,
You access or use the ONEPICTURE app, for example if you take a picture, share it or comment on it. User behaviour, possibly including the IP address, is stored for a maximum of one week, to combat misuse. The data for this purpose will thereafter be anonymised or deleted.
Furthermore, any anonymised tracking data on user behaviour may be gathered by means of Google Analytics or Firebase (see below).
d. Scope of the processing and use of personal data
We use the personal data to
Provide our range of services offered, extend the latter on an ongoing basis, and fulfil the requirements of our users;
operate, protect, improve and optimise the ONEPICTURE app and protect, improve and optimise the user experience, for example by analysing and researching, personalising pages or any other individualisation of your experience and for advertising efforts;
comply with our legal obligations.
Any GPS co-ordinates captured by the camera function of your smartphone are, if applicable, embedded in the image files as metadata, and transmitted to WAGIT together with the image files. The GPS co-ordinates are, however, neither read separately by WAGIT nor made use of otherwise. You can prevent the GPS data from being captured using the camera settings of your smartphone. You will find details on the latter in the operating manual.
We moreover draw upon your data to communicate with you. The notifications sent out by us may include information on new functions of the ONEPICTURE app, products and services or information on particular campaigns. Within the scope of this notification, we will inform you that you can terminate your subscription of the notification at any time.
e. Newsletter
In so far as not already admissible in accordance with the foregoing provisions, we shall only send you the newsletter by e-mail, containing up-to-date information, new features of the ONEPICTURE app and further interesting services in connection with WAGIT only following prior subscription via the ONEPICTURE app or the ONEPICTURE website. Registration shall be voluntary. Within the scope of the registration you agree to your data provided being processed for the purpose of sending the e-mails. You, moreover, agree that data on your user behaviour (namely the opening and clicking of links provided in the e-mail) is gathered and processed by WAGIT, in order to thereby match the content of the bulk emails with your requirements, e.g. if you click multiple times on links on a topic we may take this into account in future bulk emails. Should you subsequently no longer wish to receive a newsletter from us, you can unsubscribe at any time. This can be done by means of a notification in text form (e-mail, letter, fax) sent to our address given in the legal notice, without any costs being incurred for the latter other than the transmission costs in accordance with the basic tariffs. You will, of course, also find a link to unsubscribe in every newsletter.
f. System-related data transmission when visiting the ONEPICTURE website/cookies
System-related data, including cookies and their use of personal data, such as
Browser/version
Operating system
Referrer URL (the page visited previously)
Host name of the accessing PC (IP address)
Time of the server query
is automatically transmitted to us by your computer and stored on our server. With the exception of the prosecution of tortious use of our website under penal law, such data will only be evaluated for statistical purposes and purposes related to providing services. If possible, the data is processed anonymously.
In order to make your visit to our website as pleasant as possible, we, like many other companies, also place cookies (text files that are saved on your computer). You can set your web browser so as to ensure that cookies are refused in general. This is explained in the help menu of your browser. The deactivation of cookies may, for technical reasons, lead to a limitation of functionality of our range of services.
3. The transmission of personal data
a. WAGIT transmits your personal data in the following scope: We co-operate with providers who create and compile statistics, as well as providers of IT services (e.g. computing centres, providers of hosting, security and database services). Such technical service providers only have access to your data to the extent that is necessary for fulfilling their tasks. The technical service providers are obliged to handle your data in line with this data privacy statement and the applicable data privacy laws.
b. In addition, we transmit your personal data to third parties in so far as you have explicitly consented to such transmission, in regard to which we will inform you on the purpose of passing on the data and the use of it by the third party/third parties.
c. Except for the cases outlined in Clauses 3a and 3b, we do not transmit your data to third parties. Exceptions apply
if and to the extent that it is necessary for handling the existing contractual relationships or for enforcing any claims that we are entitled to assert;
if we are statutorily obliged to do so, in particular if we are correspondingly obliged to do so by a court or competent authority;
if enquiries from official bodies are concerned, in particular criminal prosecution and supervisory authorities, if and to the extent that the latter is necessary to avert risk to public safety and order, as well to prosecute crimes.
Data in anonymised form may be transmitted to third parties for statistical purposes.
4. Use of Google Analytics
a. We use Google Analytics, a web analysis service of Google Inc. ("Google"). Google Analytics uses cookies, i.e. text files which are stored on your computer that enable us to analyse your use of the site. The information generated by the cookie on your use of this website is generally transferred to a server of Google in the USA and saved there. Should IP anonymisation be activated, in Member States of the European Union or any other contracting states of the Treaty on the European Economic Area your IP address will, however, be truncated by Google. Only in exceptional cases is the full IP address transmitted to a server of Google in the USA and truncated there. On behalf of the operator of this website, Google will use this information to evaluate your use of the web site, in order to compile reports on the website activities, and in order to provide the website operator with further services associated with the use of the website and Internet.
| | |
| --- | --- |
| b. You may, furthermore, prevent the data generated by the cookie relating to your use of the website (incl. your IP address) from being recorded at Google, as well as from being processed by Google, by downloading and installing the browser plug-in available at the following link: https://tools.google.com/dlpage/gaoptout?h | =de |
c. You can find the terms of use for Google Analytics here: https://www.google.com/analytics/terms/us.html, the data privacy overview here: https://support.google.com/analytics/answer/6004245?hl=en, and the privacy statement here: http://www.google.de/intl/us/policies/privacy/
5. Further third party services used by us
a. Cloudflare
We use Cloudflare, a service of CloudFlare Inc., in particular to increase the transmission rate. You will find further information on the gathering and processing of data in CloudFlare's privacy statement at: https://www.cloudflare.com/security-policy
b. Firebase
In addition, we use Firebase for the ONEPICTURE app, a real-time database for exchanging and storing data, as well as transmitting "Push" notifications. We also use Firebase for fault analysis, and for analysing the use of the app. This involves transmitting the user data gathered for fault analysis and for analysing use to Firebase in an anonymised form. Firebase is a subsidiary of Google. You can find the privacy statement of Firebase at https://www.firebase.com/terms/privacy-policy.html.
You can disable the analysis of your use of the ONEPICTURE app by Firebase under the "Settings" menu item in the ONEPICTURE app.
c. MailChimp
We use MailChimp to administer a database with e-mail addresses, as well as to send e-mails. The service administers data on when an e-mail that we have sent was read, or when links contained in it were opened. MailChimp is a service of Rocket Science Group LLC. You can find further information on MailChimp at https://mailchimp.com/legal/privacy/
d. Zendesk
In addition, we use the Zendesk ticket system for processing and administering user queries. We also use Zendesk to operate the Help Center for displaying the FAQs and operating the user forum. Zendesk is a service of Zendesk, Inc. You can obtain further information on the latter in Zendesk's data privacy provisions at http://www.zendesk.com/company/privacy.
e. AWS (Amazon Web Services)
We, moreover, use AWS for storing data and operating the database. AWS is a subsidiary of Amazon.com, Inc. or a company affiliated with the latter ("Amazon.com"). You can obtain further information in the data privacy provisions of AWS at https://aws.amazon.com/de/privacy/
f. Digital Ocean
Finally, our website is hosted at Digital Ocean. In addition, we use Digital Ocean for our databases and to store data. Digital Ocean is a service of Digital Ocean, Inc. You can obtain further information in the data privacy provisions of Digital Ocean at https://www.digitalocean.com/legal/privacy/
6. Deletion of data
If your data is no longer required for the above-mentioned purposes or on other legal grounds, it is deleted.
7. The security of your personal data
The data gathered from you is processed by us in accordance with the German Data Privacy Act. All employees are obliged to preserve data secrecy and to comply with the data privacy regulations, and have been advised accordingly. Please be aware that websites or apps of third parties that are accessible via links connected with our range of services offered are, in certain circumstances, subject to other provisions, which deviate from this data privacy statement.
8. Questions
You can request and receive information on the data stored with us by you at any time. You are entitled to correct, delete and block (incorrect) data. The deletion of data may, however, be in conflict with contractual and/or statutory requirements, in particular those governing book-keeping and invoicing activities. If you have any questions on our data privacy principles, please get in touch with us at: privacy@getwagit.com.